Baby It's Cold Outside | Wax Melt
Scent Description and Scent Notes:
Baby It's Cold Outside — It may be cold outside but this fragrance is warm with sandalwood and musk, balanced with sweet citrus, berry and vanilla notes.
Berry, Citrus, Sweet
Dewberry, Jasmine, Vanilla
Creamy, Musk, Sandalwood
"Our candles are part science, part art. The crucial part of the process is getting the fragrances absolutely right."
— President/CEO Michael Kittredge III
Customer Reviews
Write a Review
Ask a Question
03/06/2022
Andrea

United States
I recommend this product
Beautiful!
I have this scent in the Daylight and it's just beautiful. It's sweet, powdery and calming. It doesn't scream "winter" to me. I agree that this would be a perfect transitional scent into spring, as it is very light and airy smelling. I am going to buy the large jar in this one next because I really loved it and wished I had purchased it in the first place. That small daylight filled up my whole living room with a scent that's hard to describe, but certainly lovely. A nice change from the typical winter scents out there. Highly recommend!
02/25/2022
Nellie K.

United States
I recommend this product
Powdery fruit
One of my favorite scents from Kringle, this smells like a fruity baby powder. It burns fast and hot and I have to stop it and trim the wick. Got my daughter one for her bday. Need to make into 100% soy , please.
02/22/2022
Mel

United States
I recommend this product
Favorite candle!
This is my favorite scent from Kringle. It is so beautiful and calming.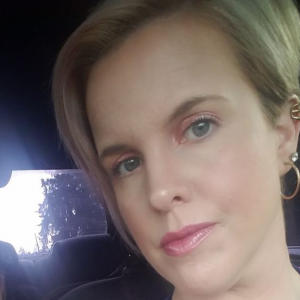 BC
02/15/2022
Brooke C.

United States
I recommend this product
Smellys creamy and soothing
I tried this one on a whim, and I love it. Smells like marshmallows meet a very light fruit/berry scent. It fills up my living room, but it's a lighter/sweet/creamy/vanilla/marshmallow smell, to me. I really like it, as I really dislike vanilla, but this one is right on the money for me, to allow me to enjoy a fragrance with *some* vanilla in it.
01/25/2022
Patricia

United States
I recommend this product
A beautiful fragrance
This candle fragrance is gorgeous. I however get 0 fruit, (yay), I do get a creamy, smooth vanilla, soft musk with a hint of mint. Last year was sold out so I purchased several of the wax melts. This year I purchased 3 of the large candles ( just received Saturday and today is Tuesday) and I am kicking myself for not getting 6 of these. The scent doesn't seem to travel too far from the room I have lit. I wish it did and was heavier as the fragrance is BEAUTIFUL!!! but I love it still!!! It has a perfect pool that shows off the shimmer ( mica) in the wax. It is very clean burning. 10 thumbs up!!!